Oregon City's best food cart location!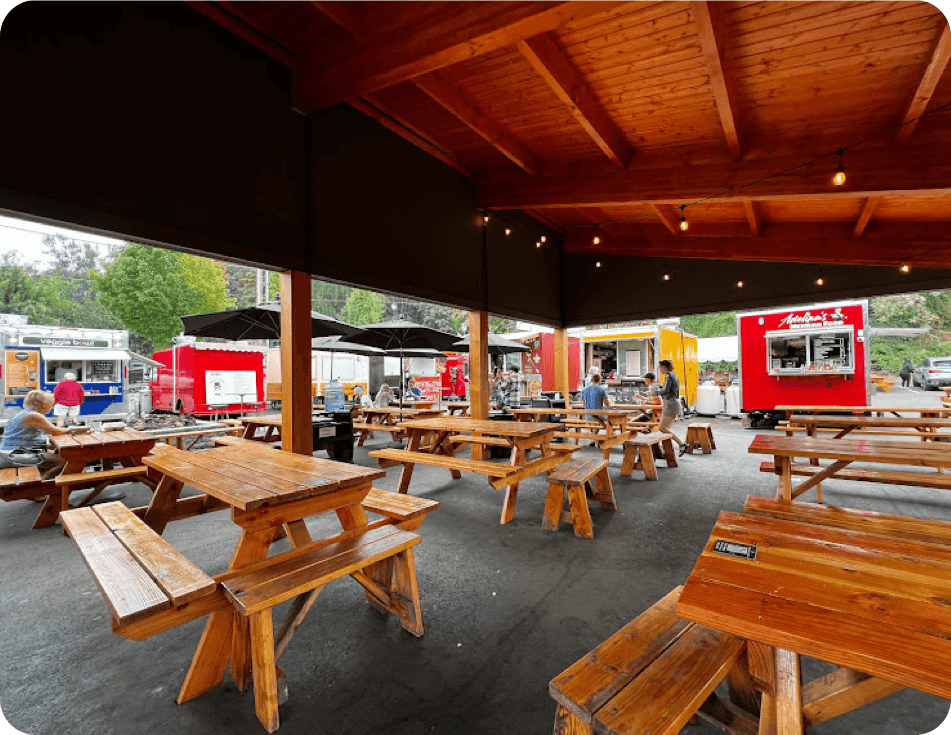 Full time location available for rent
Listed 5 months ago
Community is at the heart of everything we do here! Combining our signature craft cocktail bar and 10+ food carts, we proudly serve up a uniquely Oregonian experience. Not to mention axe throwing, live music and other fun events like evenings paddle boarding on the Willamette River that draws in crowds!
What this location offers
Inquire for pricing
Apply
Your details will be sent to the owner
Where the space is located
Oregon City, OR